Handbags and denim jackets, handmade and one of a kind
Bohemian handbags, crossbodies and embellished denim jackets, unique and handmade, that's what you'll see in our webshop, Catena Bags. There are woman's bags and jeans jackets in several styles like Ibiza, hippie, boho, bohemian and western style. The combinations of different fabrics with patterns as Navajo and Aztec, flowers, stripes or many other motifs, often with parts of old jeans are really gorgeous. The colors and the decorations of fringes, pompons, patches and beautiful ribbons make these bags and jackets real eye catchers. To be short: enjoy the varying assortment in the shop.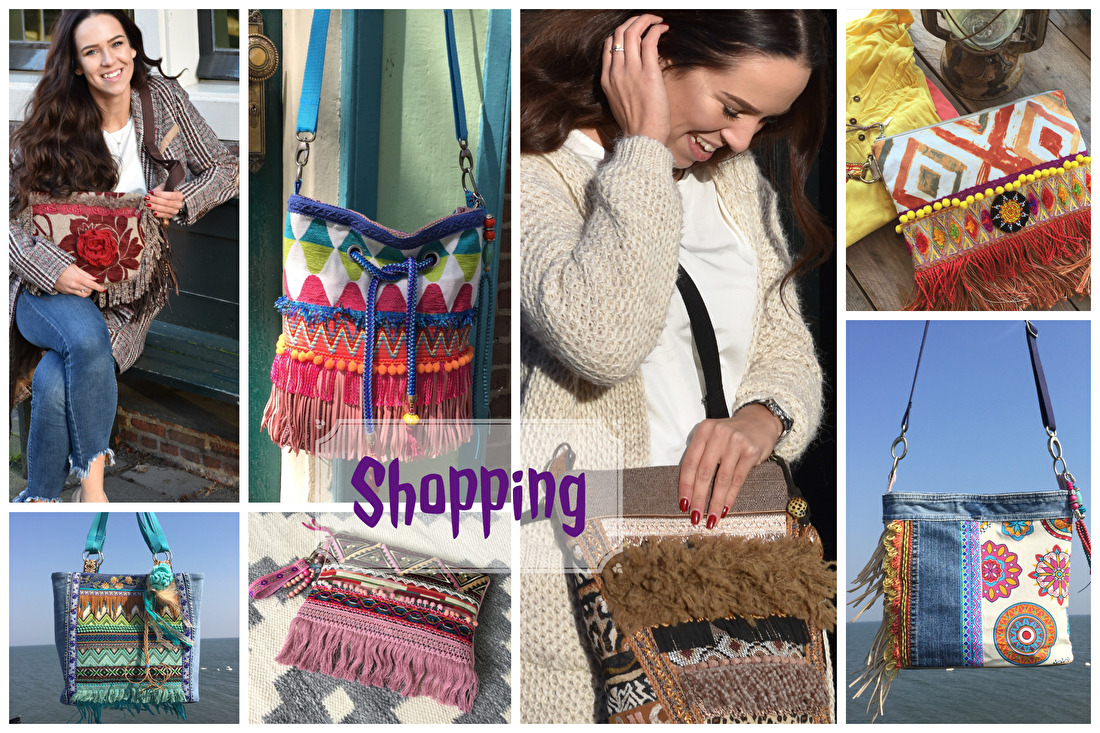 COVID-19 update:
Unless the COVID-19 crisis we can ship our bags and jackets to most countries. Please contact us if you have any doubts about shipping to your country.