Neon colored boho style
Do you already know the latest trend? I'm gonna tell you that I fell in love with it, working with neon colored materials with creating my bohemian bags and embellished denim jackets. There are hanging a lot of this stuff in shops: bright colored items in luminous yellow, pink, green and orange. Like always I get my inspiration in shops, on the internet or simply on the street. On the internet it's on Instagram or on Pinterest. This last one is just perfect to collect a lot of pictures which brings you to several ideas.
Gradually my blog has got a kind of format in which I make at first a collage of the subject. So you can see the result of that below here: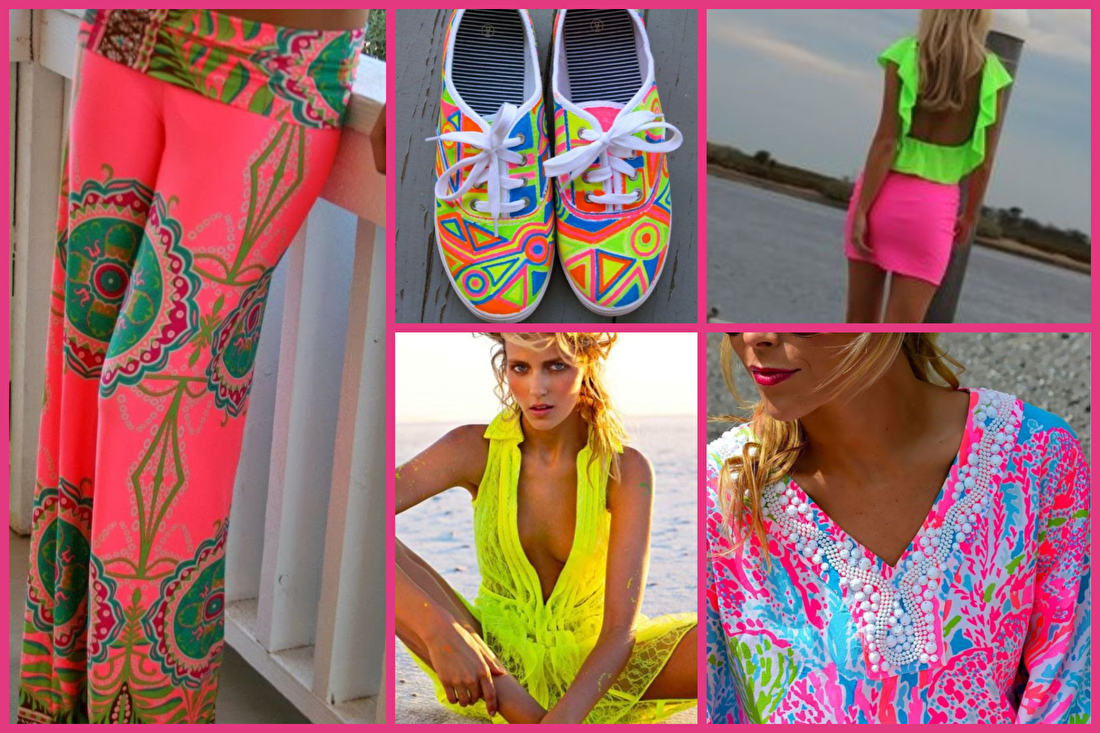 Catwalk in neon
What I often do second is searching for the "real" designers. Do you also see that neon trend on the catwalk? And yes, of course you see that there too. That's where trends mostly arise.
Below you'll find a small collage of some models in designer neon fashion items. At first a design of Jeremy Scott, second Prada last Versace.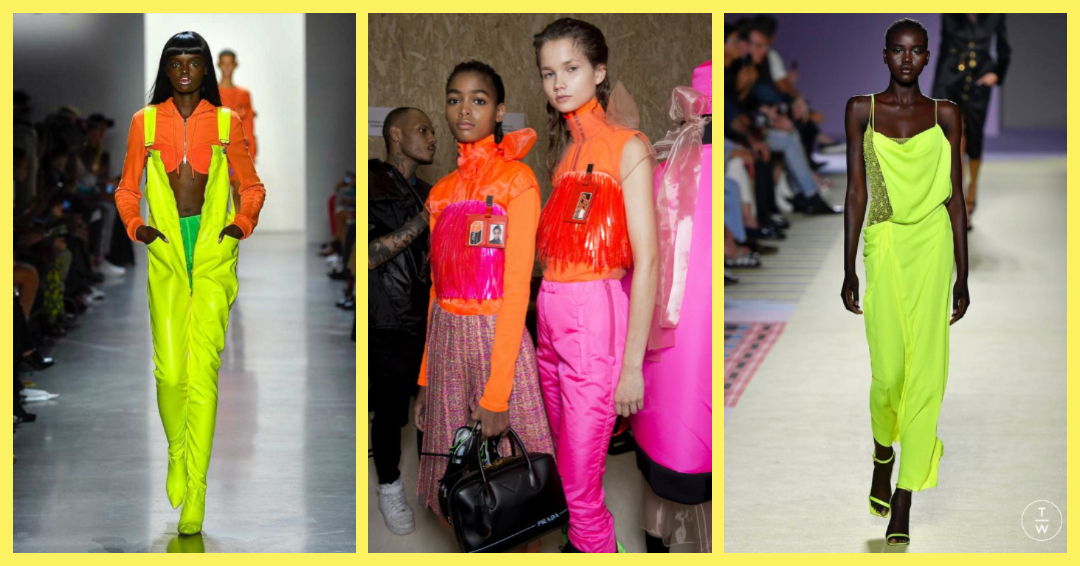 Catena bags and jackets
And what of this all you can see in my own creations? What I like most is to combine with other materials and colors, like the combinations with denim and with army green. I made some variations with this, like for example a blue embellished jean jacket with neon colors. But also a khaki colored upcycled denim jacket with fringe and trims in neon. That one is really unique!
Besides that there are some bags in boho or Ibiza style, you've really got to see them! Below a picture with some examples. Check all bags and jackets with neon.

That was it, the latest blog post about designing bags and jackets.
Till next time!
Alice Loopeker