Gypsy style, the origin
What actually is Gypsy style? You often see it mentioned in the content of fashion items, handbags and accessories. I wonder what is the origin of this. I began searching for it and also checked what is the modern form of this colourful style. I'll try to give you a good impression whit this blog post.
Where do Gypsies come from?
Stop!, wait a second: before I go further telling my story, I have to tell that they prefer to be called Roma (or Sinti), so from now on I will use this name.
I was really surprised about their origin, the roots of the Roma turned to be in India. But as known they used to be Nomads, who live and travel in caravans and spread out all over. Through Iran the Roma travelled to Europe, where they first entered the Balkan. But later on they spread over many countries. There also live many Roma in the North and the South of America.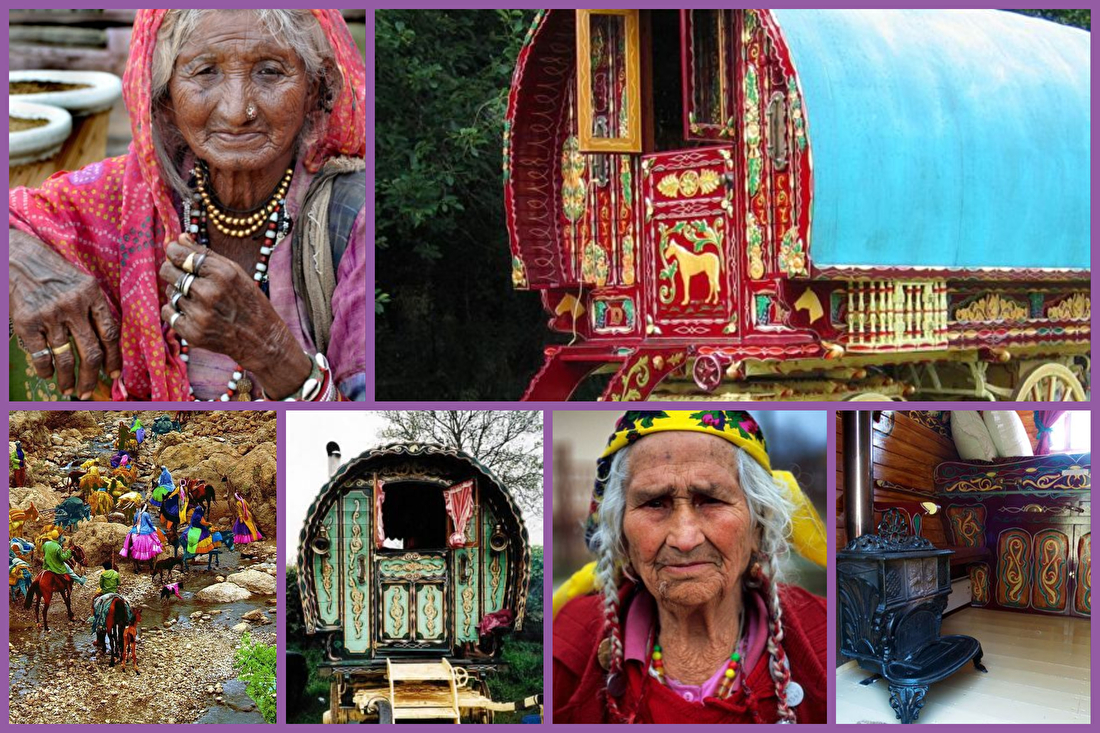 Culture
Very important in the culture of the Roma is entertainment. One of the most famous acts is the fortune teller at the fair. She looks in the crystal ball or reads your hand palm to predict the future. But don't forget the world famous music from artists as Django Reinhardt the jazz guitar player and the Rosenberg trio, a Dutch group of guitarists. The most well known hit in this genre is (as I think) Bamboleo from the Gipsy Kings, listen to it here. And take a look at the mood board below of the culture of the Roma:


The style
But to come to the point: how does the Gypsy style in fashion looks like?
I just spoke about the fortune teller, can you imagine how she looks like? I see bright colours as purple, orange and fuchsia, combined with black and gold. I see long necklaces, a scarf about the hair and many layers of clothes. I see very special outfits, I see Gypsy style!
See some examples in the following mood board: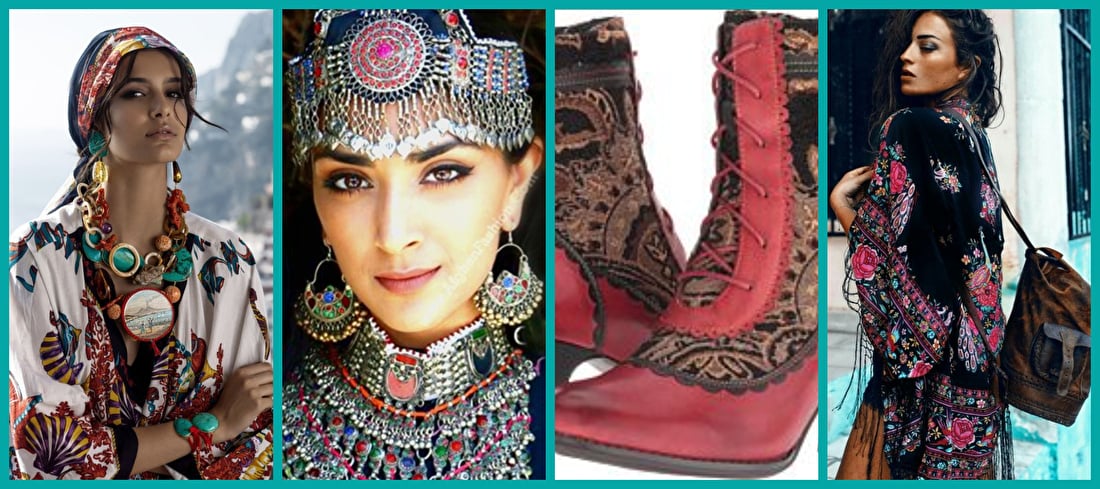 Bags in Gypsy style
Of course this all is an important source of inspiration with designing my bags.
In this style you can endlessly combine with colours, all kind of fabrics and adornments. Some of my designs you can see here: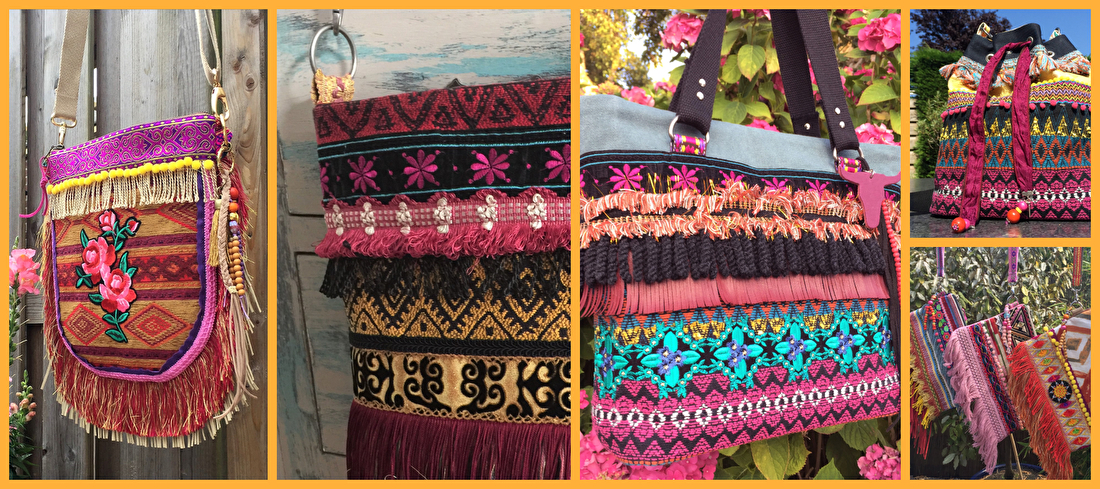 I hope I gave you a good impression and also gave you inspiration. Check all bags in Gypsy style here.

See you next time!
Alice Loopeker